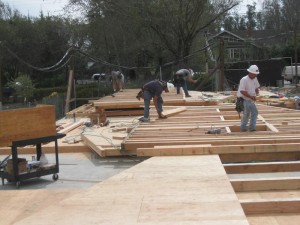 At Starke Structures, we are focused on providing carpentry services with the highest levels of craftsmanship and customer satisfaction. With a variety of offerings to choose from, we're sure you'll be happy working with us. Look around our website and if you have any comments or questions, please feel free to contact us.
We look forward to doing business with you and hope to talk to you soon!
Why Us?
We have two decades of experience in commercial and public works carpentry projects.
Our experience and dedication to customer service sets us apart from our competitors.
We are committed to providing high quality craftsmanship and a level of service that is unparalleled in the industry.
By choosing Starke Structures Inc. you will know that your project will be managed and produced by experienced industry professionals that hold themselves to the highest professional and ethical standards.